FROM AN ARTICLE BY RHONDA WOOD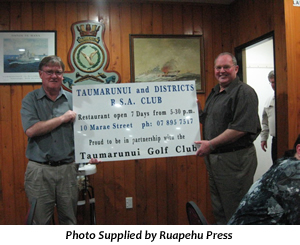 The Taumarunui RSA and Taumarunui Golf Club have formed a partnership that both groups believe will be good for them and the community.
At a special dinner held at the RSA, the two groups entered into an intial two year commitment which has seen the RSA become the main commercial sponsor for the Golf Club.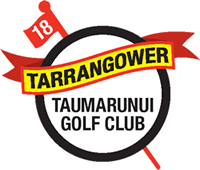 A $15,000 cheque was given to the Golf Club to seal the partnership. $10,000 of this will go towards the establishment of a tournament in February next year to be called the RSA Tarrangower Classic, which will run along the same lines as the Pro-Am tournament without the professionals.
There will no longer be a Pro-Am tournament. The residual $5000 will help towards the sponsorship of other tournaments throughout the year.
It is hoped that the partnership will become long term and at this stage the RSA will give the Golf Club a further $15,000 next year.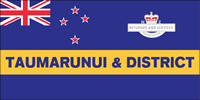 RSA committee members commented at the dinner that the two most progressive clubs in town had got together and backed a winner.
The Chairman of the RSA Grant McKenzie, and President of the Golf Club Mike Gavin have described the partnerships as a win-win situation.